It
was not easy to work with the text of Ostrovsky. I had a desire to put this play since my youth and since my first steps in the theatrical sphere. Now the moment has just come. I realize that I am ready for this dialogue with the author.
The theme in
«
The Storm» is quite modern
. W
e move through life full of sins, difficulties, victories and defeats.
We talk to all
people that
this is for the sake of a bright future
.
We constantly put aside the moment to
understand is it right or wrong for later.
And suddenly there is Katerina who cannot postpone all the problems for later, otherwise there will not be any bright future.
Katerina does not rebel against lies. There is no any note of protest here. She sincerely
tries to have an ordinary life
. But she cannot live like all the citizens of Kalinov city.

As a result, Katerina's suicide manifests the falsity and inconsistency of Kalinov's way of life.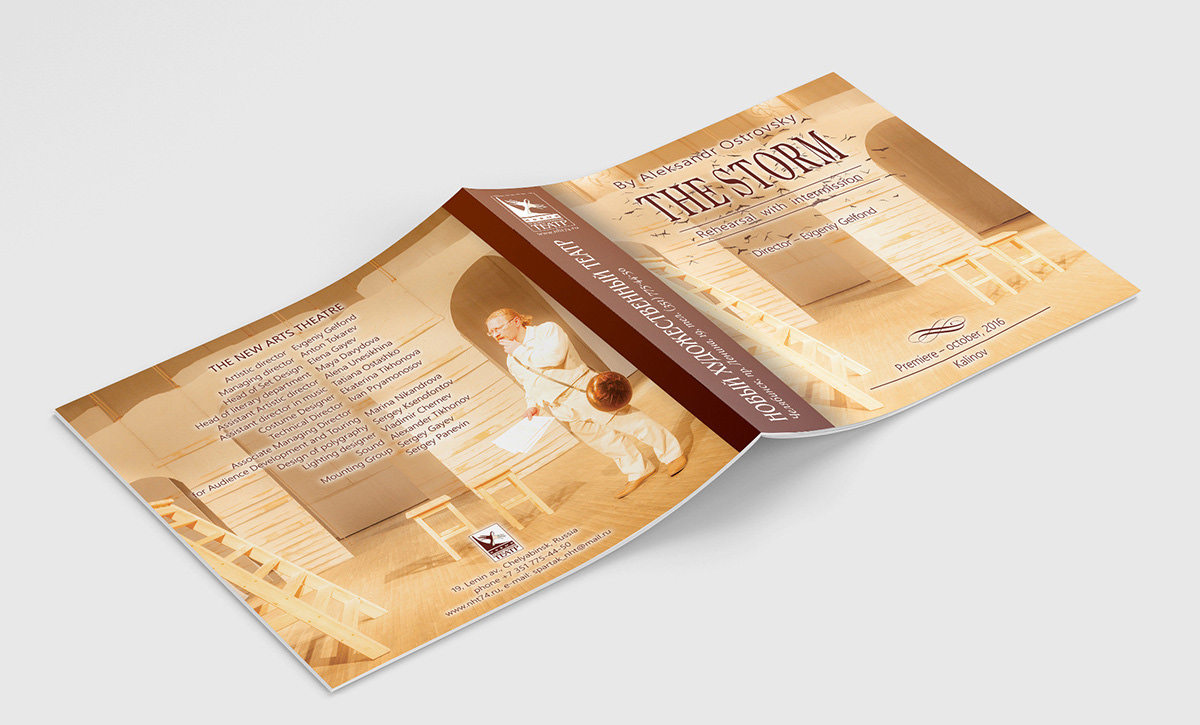 The sin of Katerina is an act of common effort. This is a symbolic event.
This is an image and not a fact
.

This is the suicide of all who live in the city of Kalinov.
And for me it is very important to discover this situation, this text
and do not distort the author's
sense of the play.